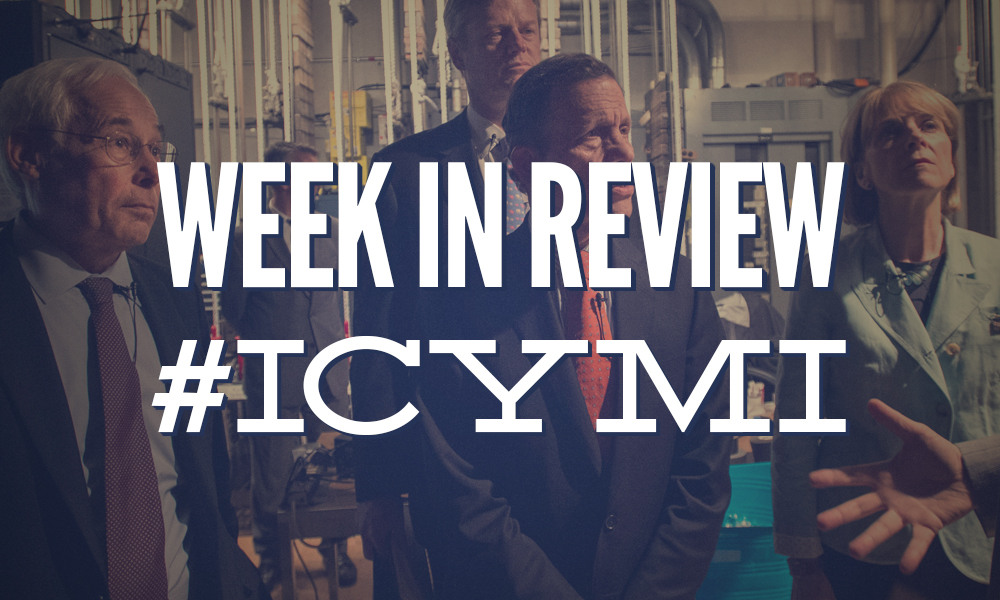 And now, news and notes from last week:
1. The Fintech sector had another great week at FIA Expo. Propllr was there with our client, OptionsCity. Legos were everywhere – as was coverage of OptionsCity's new product announcement – whether you are inside the fintech sector (Markets Media) or not (ChicagoInno). Or you can learn about it  directly from the CEO.
2. Ted Devine, the CEO of insureon, talks about why young professionals need to know programming and math in Chicago Tribune's Blue Sky.
3. Is convertible debt being talked about enough in the startup community? If not – Uber's moves to raise another $1 billion in funding may make some startups rethink it. The FT first reported the raise, though TechCrunch tipped us off on the debt angle. Oh, and the company is looking at a $25 billion valuation cap.
4. Speaking of Uber – if this NYT report is to be believed, it's amazing that an executive at a tech startup would not assume that their personal computers are being monitored. Apparently, according to a lawsuit, the former COO at Lyft stole company files through his personal online storage account. He then went to Uber. This is only days after the Uber CEO admitted that he tried to sabotage Lyft's fundraising, via Business Insider.
We  think these two companies might benefit from advice from the famously positive friend of Propllr Ned Bennett, who recently joined the board of Chicago-based MoneyBlock: "When the circus comes to town, all balloon vendors do well." His is a much more fun take on the "a rising tide lifts all boats" idiom.
5. Dominating the pop culture angle this week was news that T-Swift decided to pull her songs from Spotify. Editors around the web rejoiced as the headline basically writes itself: "Taylor Swift Breaks Up with Spotify."
6. Zuckerberg was in the news after participating in a pretty open-ended Q&A at Facebook. It's amazing "The Social Network" keeps coming up in questions, but we focused more on the diversity angle. Here are his words of wisdom: "There's just so much research that shows that diverse teams perform better at anything you're trying to do. Companies that are more diverse do better." (Tech Cocktail)
7. On the topic of diversity, Business Insider lists 20 hot startups founded by women. Everyone knows about LearnVest, but nice to see some of the other companies get some exposure. We personally hope uBeam is able to make a dent in the way that we charge our devices.
8. In addition to being obsessed with the Startup podcast, we're also obsessed with Serial. The Wall Street Journal asks whether marketers – or we would add PR pros by extension – need a podcast marketing strategy.
9. The "Tinder for X" may have overtaken the "Uber for X" in terms of the way companies describe themselves. I don't remember hearing any company describe itself as the "Google for X" – but I was only 20 when the company went public. Even so, this article about the Tinder for Jobs is worth reading (ChicagoInno).
10. A Salon.com writer is sure to be the topic of conversation for his piece, titled: "You Don't Protect My Freedom." The column brings up important issues that should be discussed – like sexual assaults in the military. But it's a broad brush painting in poor taste – and the timing is sure to upset some people.
Last, Chicago is in for a mini-polar vortex this week. So starting Wednesday, try to bundle up. Have a good week everyone.
The Propllr Team