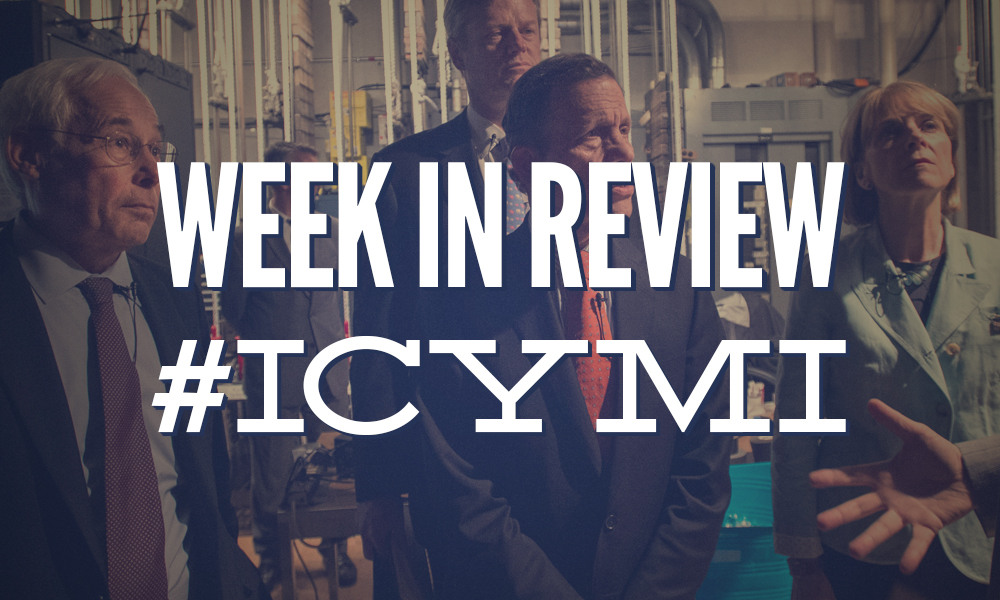 1. Trading firms are still feeling the squeeze from stiffer competition – leading more firms to outsource key components like market data, says Victory Networks' Dax Rodriguez in a Q&A with John Lothian News. While folks like Michael Lewis say that the market is all about speed, Dax notes that it's more about managing resources and spending them on the strategies that will make firms money.
So, basically, trading firms are becoming less secretive and more like other businesses.
2. It's always amazing when successful entrepreneurs move to a second  (or third) company and turn it into a rousing success. Here in Chicago, David Kalt is one such entrepreneur. He cofounded and ushered optionsXpress through its first days as a public company – and is now the CEO of Reverb.com (and the owner of the Chicago Music Exchange).
Our takeaways from a recent Q&A: he's bullish on Chicago startups; values passion above everything else; and thinks the focus on fundraising is misplaced.
3. Blackberry is going back to its roots and creating a retro smartphone appropriately called "BlackBerry Classic." Since the BlackBerry app ecosystem is dead, it's also interesting to know that the new phone will be able to support Android apps. At least one member of Propllr is excited the physical qwerty keyboard isn't dying.
4. The Rap Genius cofounder and ousted CEO is back in the news. This time: he is talking about how he frequently stole from Whole Foods when the company was starting up. Then, he developed a $100 per day "habit." So, it seems like Whole Foods had the last laugh.
5. Will Forbes ever get a redesigned website? It is truly horrendous – terrible layout, awful search. With Fortune, Entrepreneur and others recently going with the redesign route, it's time for one of our favorite publications to do the same.
6. Ever wonder where CEOs spend their time? Meetings. And experts say that's exactly where they should spend it, experts say. Great quote: "Business is simple; people make it complicated.
7. Net neutrality is back in the news this week after President Obama used the bully pulpit to endorse the idea – advocating that the FCC reclassify Internet as a utility. Everyone rang in with their views, including Mark Cuban, who thinks it is akin to the government's regulation of the railroads 100 years ago. Meanwhile, Ted Cruz called it the Obamacare of the Internet.
We're not sure how this one will end up – but we can be sure that millions (or more) will be spent on both sides of the debate. After all, we did just get out of an election where nearly $4 billion was spent to elect the 114th Congress.
8. Inside tech companies, the cofounder shuffle continues. This time, it was at Reddit, where CEO Yishan Wong left to give room for cofounder Alexis Ohanian to return. No excuse was given on Wong's departure, unlike when Tinder ousted its CEO or the aforementioned Rap Genius expelled its Whole Foods-stealing CEO.
For startups in a similar position, check out Tech Cocktail's tips for firing your cofounder.
9. It was a big week for satirical and funny media. Funny or Die and the Onion are both on the auction block. It seems like valuations for these businesses are all over the map – with comparisons to Buzzfeed's $850 million sale or Vice Media's $250 million sale. Normally, two properties like this on the block at the same time might diminish their value – but we're not so sure in this case. It could be that the two big players on the block will cause a bidding war for each other.
10. We love all things Jerry Seinfeld. This week he made headlines for two reasons: (1) he said that men who wear interesting socks are not working hard enough. We're not sure why. And (2) the comedian had a great season 5 premiere a week ago – after which he took to Facebook to tell Mark Zuckerberg that he "might really have something here." Yeah – with a company valued at $209 billion, we'd have to agree.
The Bears won for the first time in … like forever. So, we're in store for a classic Victory Monday. Will this take the heat off the coach and QB? No. Should it? Absolutely not.
The Propllr Team
@Propllrhead
@MarkRMeadows
@BetsyGregg
@MadCarlson13