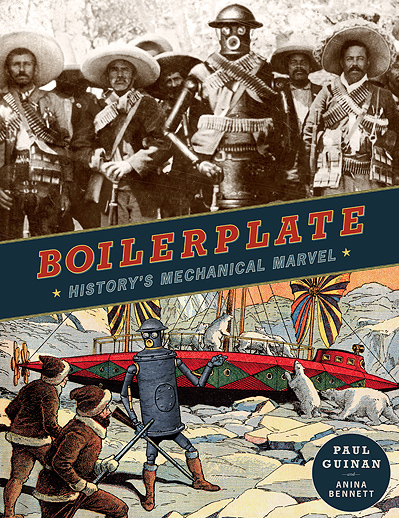 It's a small thing, really, the company boilerplate that appears at the bottom of every press release.
So why does it capture so much attention? Why do we hem and haw over them? Why do we rend our garments? What does rend mean anyway?
The boilerplate sounds simple – a straight-up, factual description of a company and what it offers the world. Sometimes, though, boilerplates take on the role of product brochure and corporate history. Often they are filled with unbecoming braggadocio. And far too often they're far too long.
The Propllr team evaluated boilerplates of hundreds of well-known companies (if we were rounding up), with a selection of them at the end of this article, and found the following characteristics to be common:
Brag – Words like leading, best, biggest, amazing, most.
Benefits – The "so what" that summarizes the benefits of the company and its products and services.
Aspiration – The ultimate goal of the company at a very high level.
Products/Services – A cataloging of the company's offerings.
History – Dates of when companies are founded or acquistions were made.
Size – Details about revenue, funding, geographical reach, client numbers, etc.
Long/Short – Some are long, some are short, few are in-between.
Funding – Not a common element, but a tally of venture capital raised to date.
Offer – A call to action for prospects.
Through this process, we have firmed up our thoughts on what makes boilerplates effective. Put simply, the best boilerplate contains the following characteristics:
Aspiration
Benefits
Products/Services
Size (if impressive)
Closest to meeting this profile? Airbnb, the winner of the inaugural (and hopefully only ever) Propllr boilerplate of the year award.
Neither long nor short, with the slightest of brags, it covers the important details clearly and concisely:
About Airbnb

Airbnb is the world's largest and most trusted community-driven hospitality company. Hosts on Airbnb rent out their spare space—from apartments to treehouses, castles, and villas—in more than 34,000 cities globally. Travelers browse unique spaces that suit their taste and budget, then book them securely online or via mobile phone. With round-the-clock customer service, world-class communication and trust tools, and a $1,000,000 Host Guarantee, Airbnb facilitates millions of amazing travel experiences, one trip at a time.
If you'd like to talk boilerplates, or any other PR tactic or strategy, please write us today!
…OTHER SAMPLE BOILERPLATES
Oracle – Analysis: (Amazingly) Short, Benefits=

Oracle engineers hardware and software to work together in the cloud and in your data center.
Microsoft – Analysis: Short, History, Brag, Aspiration

Founded in 1975, Microsoft (Nasdaq "MSFT") is the worldwide leader in software, services and solutions that help people and businesses realize their full potential.
Abbott – Analysis: Aspiration, Products/Services, Size

Abbott is a global healthcare company devoted to improving life through the development of products and technologies that span the breadth of healthcare. With a portfolio of leading, science-based offerings in diagnostics, medical devices, nutritionals and branded generic pharmaceuticals, Abbott serves people in more than 150 countries and employs approximately 70,000 people.
Apple – Analysis: Products/Services, Brag, Aspiration

Apple designs Macs, the best personal computers in the world, along with OS X, iLife, iWork and professional software. Apple leads the digital music revolution with its iPods and iTunes online store. Apple has reinvented the mobile phone with its revolutionary iPhone and App Store, and is defining the future of mobile media and computing devices with iPad.
Square – Analysis: Long, Aspiration, Benefits, History, Products/Services, Size

Square is making commerce easy for everyone. Whether a business needs to accept credit cards, manage a full point of sale system, or sell online, Square offers simple and affordable tools so businesses of all sizes can start, run, and grow. The company began with a free credit card reader for the iPhone, iPad, and Android devices, allowing businesses to accept credit cards anywhere, anytime, for one low, transparent rate. Square now offers a full suite of hardware and software tools including Square Register, Square Stand, Square Market, Square Wallet, and Square Cash. Founded in 2009, and headquartered in San Francisco, Square is currently available in the United States, Canada, and Japan.
GrubHub – Analysis: Long, Brag, Benefits, Products/Services, Size

GrubHub Seamless is the nation's leading online and mobile food-ordering company dedicated to connecting hungry diners with local takeout restaurants. GrubHub Seamless owns a portfolio of brands that includes GrubHub (www.grubhub.com), Seamless (www.seamless.com), MenuPages (www.menupages.com) and Allmenus (www.allmenus.com). The organization's free online and mobile ordering platforms allow diners and 4,000+ corporate businesses to order directly from 26,500 takeout restaurants in more than 600 U.S. cities and London, and every order is supported by the organization's 24/7 customer service. GrubHub Seamless is a privately held company with offices in Chicago, New York City, Salt Lake City and London.
Groupon – Analysis: (Ridiculously) Long, Brag, Benefits, Products/Services, Aspiration, Offer

Groupon (NASDAQ: GRPN) is a global leader of local commerce and the place you start when you want to buy just about anything, anytime, anywhere. By leveraging the company's global relationships and scale, Groupon offers consumers a vast marketplace of unbeatable deals all over the world. Shoppers discover the best a city has to offer on the web or on mobile with Groupon Local, enjoy vacations with Groupon Getaways, and find a curated selection of electronics, fashion, home furnishings and more with Groupon Goods.
Groupon is redefining how traditional small businesses attract, retain and interact with customers by providing merchants with a suite of products and services, including customizable deal campaigns, credit card payment processing capabilities, and point-of-sale solutions that help businesses grow and operate more effectively. To search for great deals or subscribe to Groupon emails, visit www.Groupon.com. To download Groupon's five-star mobile apps, visit www.groupon.com/mobile. To learn more about the company's merchant solutions and how to work with Groupon, visit www.GrouponWorks.com.