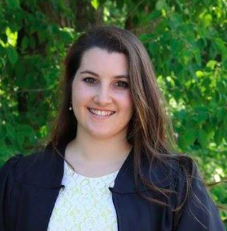 Hometown
Cary, IL. It's a small northwest suburb of Chicago. There's not much to see there unless you love middle school soccer or high school football games. If you end up there – The Tracks is the best burger I have ever had and on Tuesday's they're only $2. I am also super familiar with the state of Iowa because of my time at the The American Red Cross of Central Iowa and of course Iowa State University – Go Cyclones!
Books
Favorite – I read a lot so this is tough but a series I never tire of is Harry Potter. Can't go wrong with that.
Current – "Yes, Please" by Amy Poehler. I am a huge fan of women in comedy!
TV shows
Favorite – I am a sucker for bad reality TV so I keep up with the Bachelor franchise, but comedy is my go to and I always re-watch episodes of The Office.
Current – I am currently watching Grey's Anatomy on Netflix. But, I have some taped episodes of Chrisley Knows Best on DVR, which is great if you want a good laugh at a family who has way too much money on their hands.
Quote
"I am not superstitious, but I am a little -stitious." -Michael Scott from The Office, teaching us to have an open mind and always keep some belief alive.
Outside of the Office
If you see me outside the office, I'm probably in Lakeview petting a neighbor's dog, trying a new restaurant or volunteering at PAWS animal shelter. I spend game days at Murphy's Bleachers cheering on the Cyclones with fellow alumni and attend as many Cubs, Bulls, Bears and Blackhawks games as my wallet allows.
---