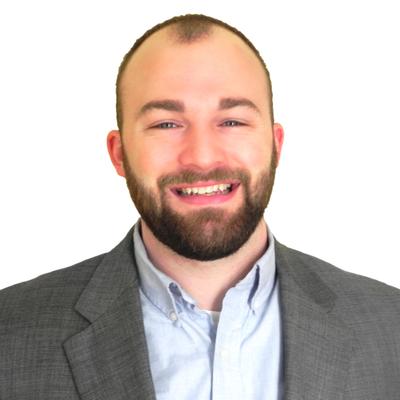 Hometown
Kalamazoo, Michigan (Yes, there really is a Kalamazoo!). Through several interesting adventures, I ended up in Peoria, Illinois to attend Bradley University and later Normal, Illinois.
Book
Favorite – How to Stop Worrying and Start Living by Dale Carnegie. Through stories and strategies, I learned how to engineer through worries to turn these negative thoughts into action to make the best out of a tough situation. I use what I learned in this book everyday.
Current – Wired for Story by Lisa Cron. An interesting look into how our brains process stories and how writers can utilize to have a greater impact on their audience.
TV show
Favorite – Game of Thrones! The storytelling and cinematography is unbelievable. In second place is Twilight Zone.
Current – Orange is the New Black, Stranger Things, and several other Netflix Originals.
Quote
"Find out what you like doing best and get someone to pay you for it." — Katharine Whitehorn
Outside the office
I'm a big sports fan, husband, and father of two boys. I love when I can combine all three and drag the family to a sporting event — from a local demolition derby to a college football game.  
---