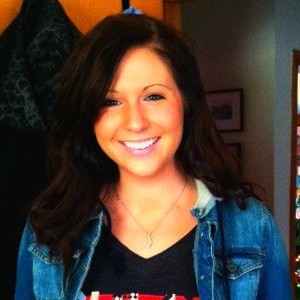 Hometown

I'm from the good Kansas City, ya know, the one in Kansas – home to award-winning barbeque (the Z-Man from Joe's Kansas City BBQ will give you life) and the most Instagram-worthy sunsets.
Book

Favorite – To Kill a Mockingbird by Harper Lee. My younger sister and I loved the book so much that we named our family dog, Harper.
Current – Life in Motion: An Unlikely Ballerina by Misty Copeland. She's a total girl boss and an outstanding role model for young women.
TV Show
Favorite – Friends. Six characters navigating their 20s and 30s in a big city – it sounds relatable because it is.
Current – I recently finished Breaking Bad. The character development is incredible.
Quote

"No, it won't all go the way it should but I know the heart of life is good."
- John Mayer, The Heart of Life

It's my little reminder that life may have its challenges but everything works out for the best.
Outside of Work

I spend time volunteering at a women's fitness studio. When I'm not there I'm either indulging in the latest food trends or hanging out with my golden retriever watching the Chicago Blackhawks in pursuit of their next title.
---