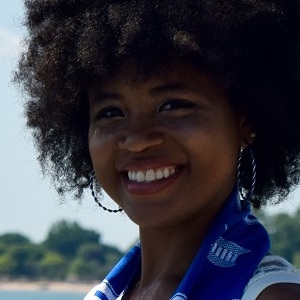 Hometown
I'm originally from Miami, Florida but Chicago has been my secondary hometown since 2012. Yes, I am aware that I left constant sunny weather to live in a state where it snows in April. I accept my decision and the side-eyes that I get every winter. I'm a very proud Northwestern Wildcat. I'm also a bookworm, aspiring Pinterest chef and bullet journaler.
Book
Favorite – I love them all. Don't make me choose!
Current – On Writing by Stephen King. There's a lot to learn there for anyone interested in writing, and Stephen King of course makes even a book containing advice for writers feel like a bestselling novel. Thanks for the rec, Mark!
TV Show
Favorite – Again, I love them all, don't make me choose! If I must choose probably Law and Order: SVU
Current – Empire #TeamCookie
Quote
"The path to your success is not as fixed and inflexible as you think." -Misty Copeland
Yes, I'm a dancer (see below), and my favorite quote is by a ballerina, but I think this is a good lesson for anyone trying to find their way. You have time and you may get there in a different manner than you expect.
Outside of Work
I like tell people that I'm a professional by day and a dancer by night (or any time of day when I'm not working) and can be seen in performances around Chicago. I'm also a freelance writer and my most recent work can be seen in The Clyde Fitch Report and Lioness Magazine.
---