Word of mouth will always be the best way for an emerging business to gain new customers, but sometimes it takes just a small nudge to reach the tipping point – when momentum accelerates and your product becomes viral.
Recently, we've seen heightened interest in a number of websites whose mission it is to get emerging startups noticed – with Product Hunt leading the way. Each of these product-listing sites have shown the ability to bring more traffic, more app downloads and more product feedback (though sometimes with a fee).
But just how impactful are these sites for a new business? Do they make sense for your startup? Below, we break down the most common outlets and how they work in terms of getting a startup noticed.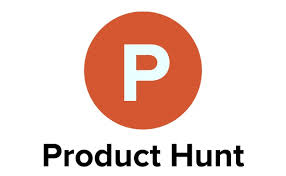 Product Hunt
Product Hunt introduces new startups and products every day and ranks them according to the votes of the users. With its simple format, it's easy for potential customers and investors to scroll through and see what the latest in new technology.
Since launching a year ago, Product Hunt already has 31,000 email subscribers, with an open rate of 43 percent, as well as more than 300,000 unique monthly visitors. This has brought it a good deal of attention from publications like VentureBeat and Forbes.
Like Reddit, Product Hunt is based on "upvotes" and "downvotes," both of which help products gain or lose prominence on the home page and within the newsletter.
To submit a product, just sign in to the site via Twitter and enter the product URL with a short but catchy tagline. There's no cost to post on Product Hunt, but the site is quite selective. According to the help desk at Product Hunt, "99 percent of products that get submitted don't make it." So be sure to have a great submission prepared and a product abundant in the "cool" department.
For more info: Entrepreneur on Product Hunt

KillerStartups
While Product Hunt has gotten a lot of attention in just one year, KillerStartups, which started in 2007, is the larger of the two with more than 800,000 unique monthly visitors. KillerStartups uses a submission process to select its featured startups, unlike Product Hunt's voting system.
KillerStartups offers three submission options to get your company on the site. The free option has an approval process that can take up to six months before a result (and submissions may fall through the cracks). Next, the  "Speedy Submission" option guarantees a startup will be featured in 48 hours – for a cost of $170. Or, for $500, KillerStartups offers a "Premium Consultation," which includes an in-depth interview and article about your startup, leading to more company reviews and exposure.
KillerStartups also picks up startups that are featured on other sites, including FeedMyApp, WebDev2.0, and eHub. Getting on these sites could be a double bonus.
For more info: Analytics 2.0 on KillerStartups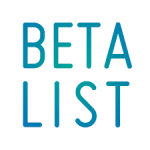 BetaList
Unlike the first two sites, BetaList specializes in prelaunch startups. With more than 500,000 unique monthly visitors, BetaList's greatest strength is its speed, even with its free option. Most profiles post in a matter of weeks instead of months. There is an expedited option, which is reasonably priced at $100. In addition to a product guide, BetaList also features interviews with founders of emerging startups.
A bit more strict than other options, BetaList is exclusively for products that are not available to the public yet. At the same time, the website must have a custom-designed page that offers visitors the opportunity to be notified when the company launches. If your startup meets all the requirements, you are just one click away from getting noticed prelaunch.
For more info: Medium on BetaList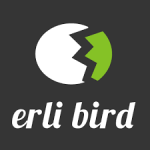 Erli Bird
Erli Bird bills itself as an early adopter and beta testing community for Android, iOS apps, websites, and tech gadgets. Unlike most peer-review or testing sites – which can be filled with trolls – Erli Bird pays reviewers to give honest and helpful feedback on several early stage apps and sites. In turn, a company's beta product could gain a significant following from the community before it has even launched. Pricing starts at $300, though packages do get more expensive depending on how much exposure you want.
Erli Bird has more than 40,000 active users who are looking to test out new products and apps, while the company also tracks site visits, clicks and downloads for prelaunch or post-launch startups. You can also choose to target your core customer – whether that's consumers or businesses – all so you're getting the best possible feedback.
For more info: VentureBeat on Erli Bird
Whether B2C or B2B, finding new customers and gaining exposure for your startup is priority one. While there are many free and low-cost tools to gain early momentum for startups, it is important to find the best possible site to get the word out about your company. Save both time and energy by staying focused and doing your research to ensure that you are reaching the right audience.
If you have anything to add, send me a tweet!